Train Sets
Talk

0
5,899pages on
this wiki
Category page
TrainStation features many different trains and wagons. Some give a special bonus when they are together. These train sets give set bonuses above and beyond the individual locomotive and wagon bonuses.
The Sets have bben divided into four groupings based on where the are available for purchase:

As of Tuesday 9th September 2014, only a set locomotive with as many set wagons as equals the FULL POWER OF THE LOCOMOTIVE will be considered a train set and receive a Set bonus.
Example 1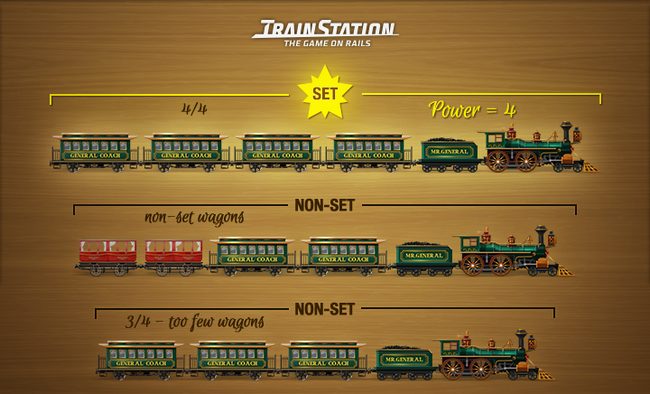 Example 2

Pages in category "Train Sets"
Media in category "Train Sets"