When a train set is assembled properly, it gives a special "Set Bonus" to each wagon in the train. This bonus is added to any other bonuses, such as individual wagon bonuses, a locomotive bonus, and bonuses from buildings.
The train sets are grouped according to how they may be purchased or acquired.

Starting with the 9 Sep 2014 Game Update, a train set must consist of the set locomotive and the same number of set wagons as the full power of the locomotive. It DOES NOT have to include every different type of wagon in the set, just enough of any combination to match the full power of the locomotive. This is the only way for a player to receive the Set Bonus.
Please note that not all items (wagons and locomotives) belong to a set. Many do, but many do not. Only items belonging to a set can receive the set bonus.
Example 1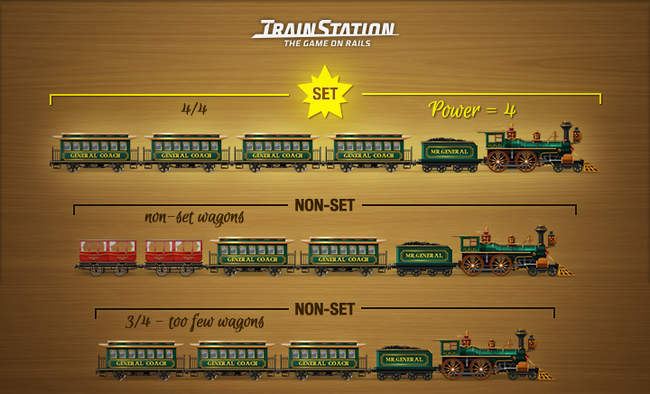 Example 2

Pages in category "Train Sets"